Ioannis Tritemii Abbatis Sancti Iacobi apud Herbipolim, quondam vero Spanhemensis, Liber octo questionum ad Maximilianum Cesarem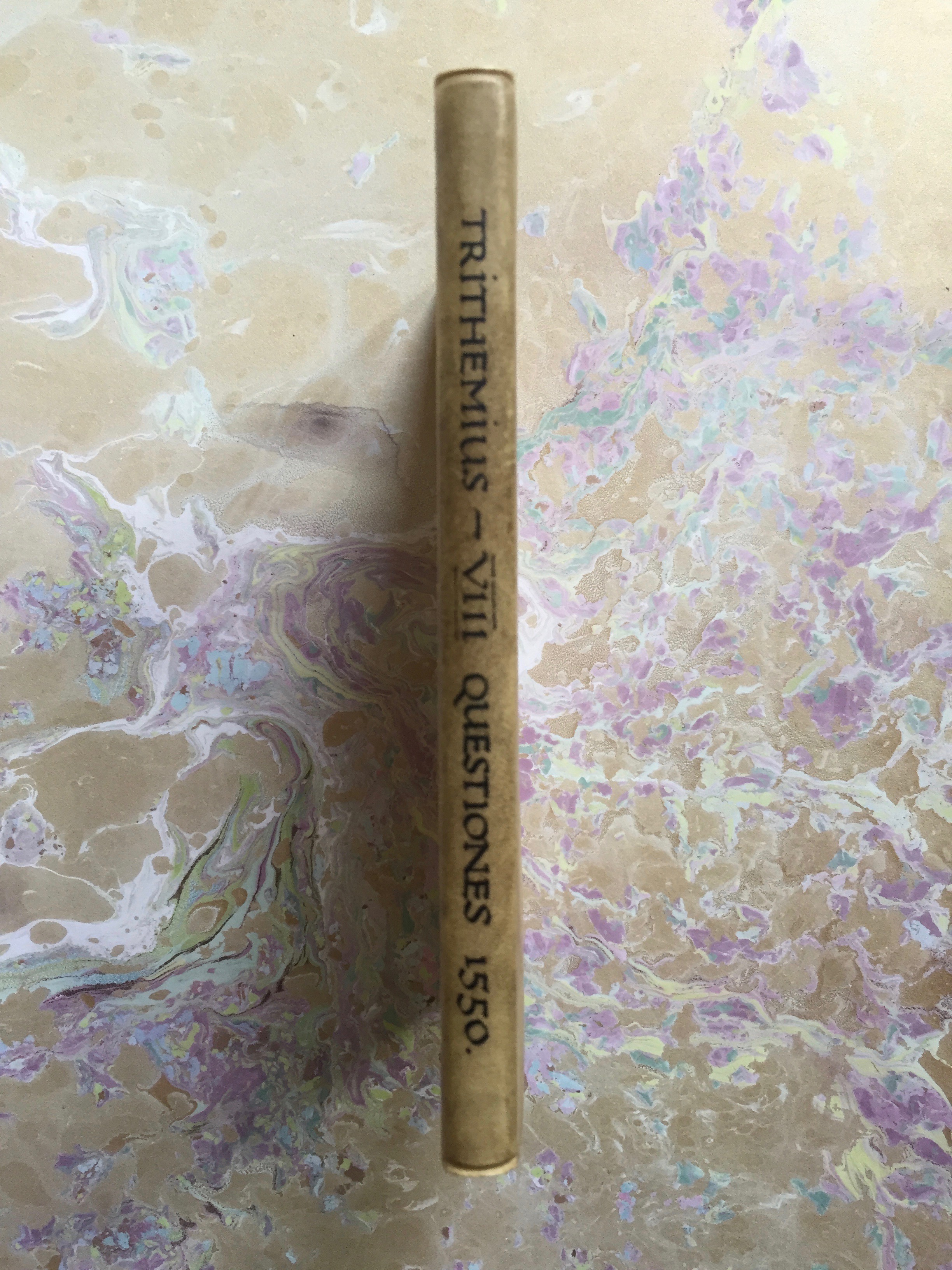 Ioannis Tritemii Abbatis Sancti Iacobi apud Herbipolim, quondam vero Spanhemensis, Liber octo questionum ad Maximilianum Cesarem
Trithemius, Johannes. Francoforti: Cyriacum Iacobum, 1550. Third Edition. 66 [1] ll. 32mo. Full vellum with later holographic spine, bound by Sangorski & Sutcliffe. Woodcut device on verso of last leaf. Mild staining to casing, covers splayed, blanks and endpapers renewed, pages toned, small tear on verso of leaf 47, some underlining, overall very good.
1. De fide et intellectu
2. De fide necessaria ad salutem
3. De Miraculis Infidelium
4. De scriptura sacra
5. De reprobis atq[ue] maleficis
6. De potestate malificarum
7. De permißione diuina
8. De providentia dei
Eight questions posed to Johannes Trithemius, Benedictine abbot and noted occultist, teacher of both Heinrich Cornelius Agrippa and Paracelsus, by the Maximilian I, Holy Roman Emperor (1508-1519). Of the eight, numbers 3, 5, 6, and 7 concern witchcraft.
Interestingly, Sabin notes the following early reference to America on the recto of leaf 14 (this edition): "Rursum hic querit' quid de illis sit hominibus catholice sentiendū. qui nouiter repertas in mari magno insulas de quibus apud cosmographos veteres nulla fit mētio inhabitant ..."
OCLC locates just one US holding. (317)