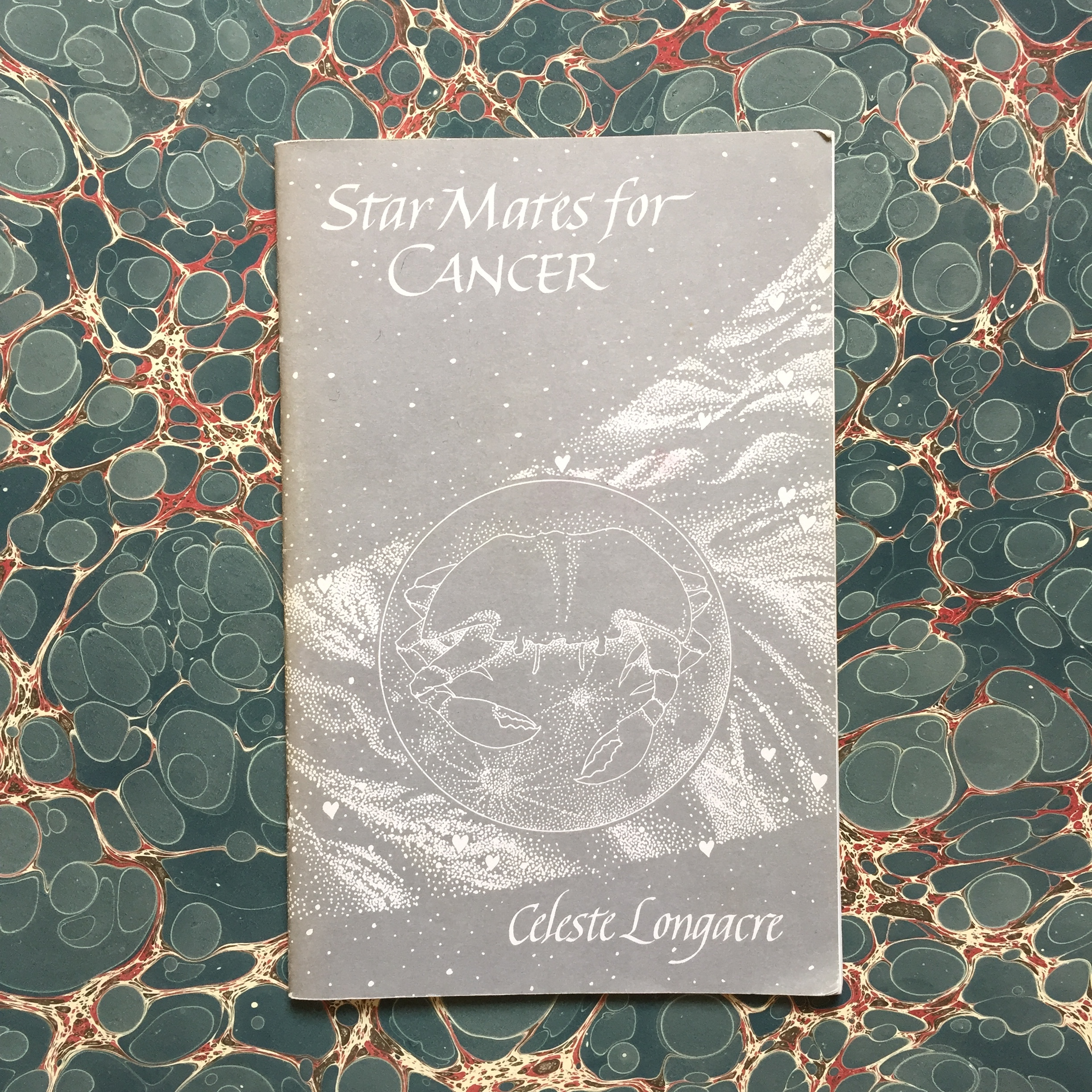 Star Mates for Cancer
Longacre, Celeste. Walpole, NH: "Sweet Fern", 1994. First Edition. Pictorial grey wraps. 44pp. Illustrated.
Written by Celeste Longacre, the astrologer for the Old Farmer's Almanac.
A choose-you-own-adventure guide to romance for Cancers. Also good for anyone romancing a Cancer. Selected hot tip: attractive underwear. Also a jacuzzi.