Source Catalog; Vol. 1: Communications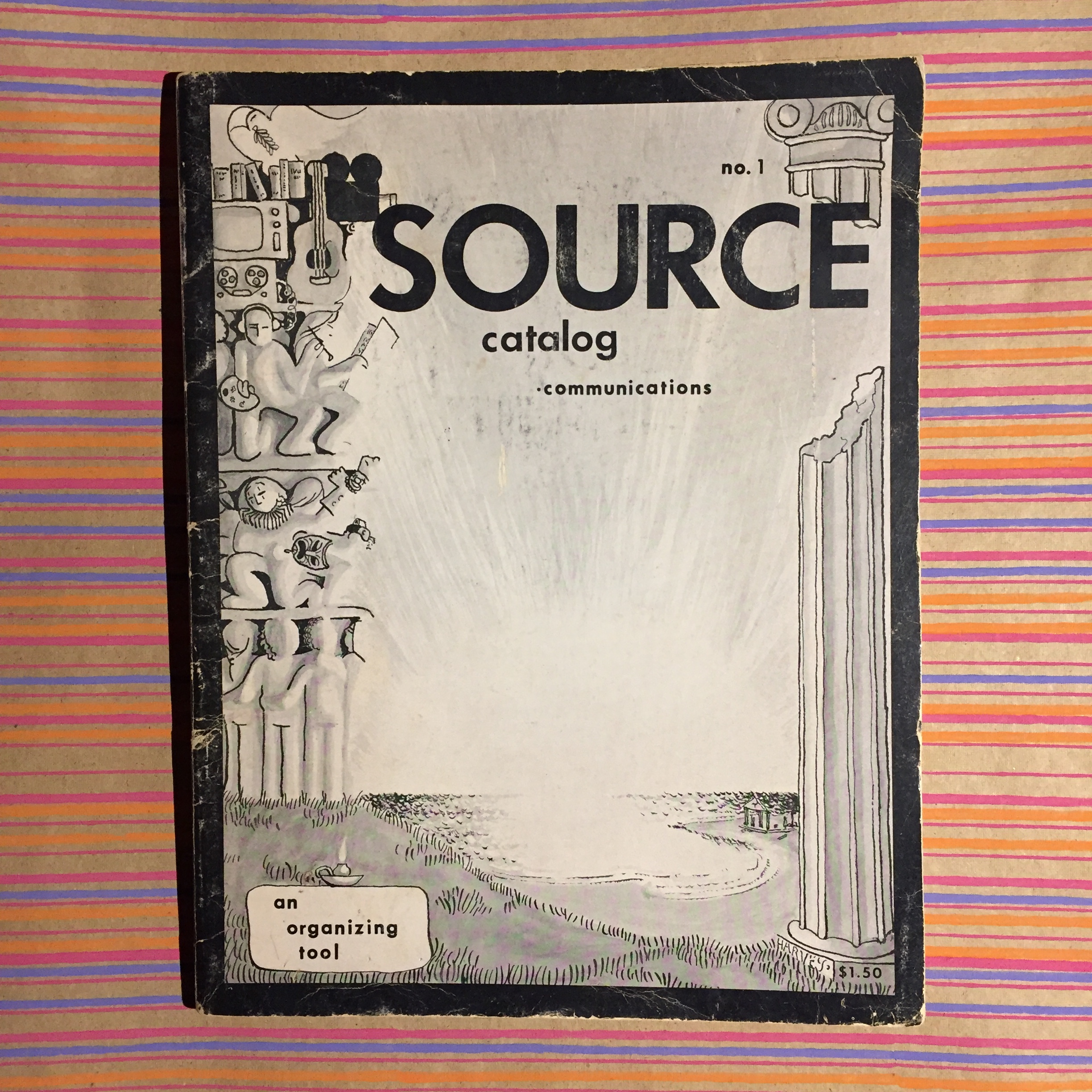 Source Catalog; Vol. 1: Communications
Source Inc. Chicago: Swallow Press, 1971. Wraps. 118pp. Illustrations and photographs throughout. Cover creased. Back cover creased and scuffed. Pages show signs of age but are intact. Very good.
"Sharing is at the heart of revolutionary activity, and the sharing of information is primary in the struggle to return control of America to its people. Information is a source of power to determine our own lives and the future of our communities. We need information about our MOVEMENT, its resources, projects, skills and dreams in order to build the support networks needed to liberate this country and ourselves. Hopefully, SOURCE will help in starting to draw together the strengths of our people." - from introduction
The first volume of the SOURCE catalog is a who's who and what's what of communications tools for radical organizing in the early 70s. Publishing, radio, visual art, film, theater - and yes, libraries are in here too. A paper reminder that, while the tools have changed, the struggle remains by and large the same.