Do Abominable Snowmen of America Really Exist?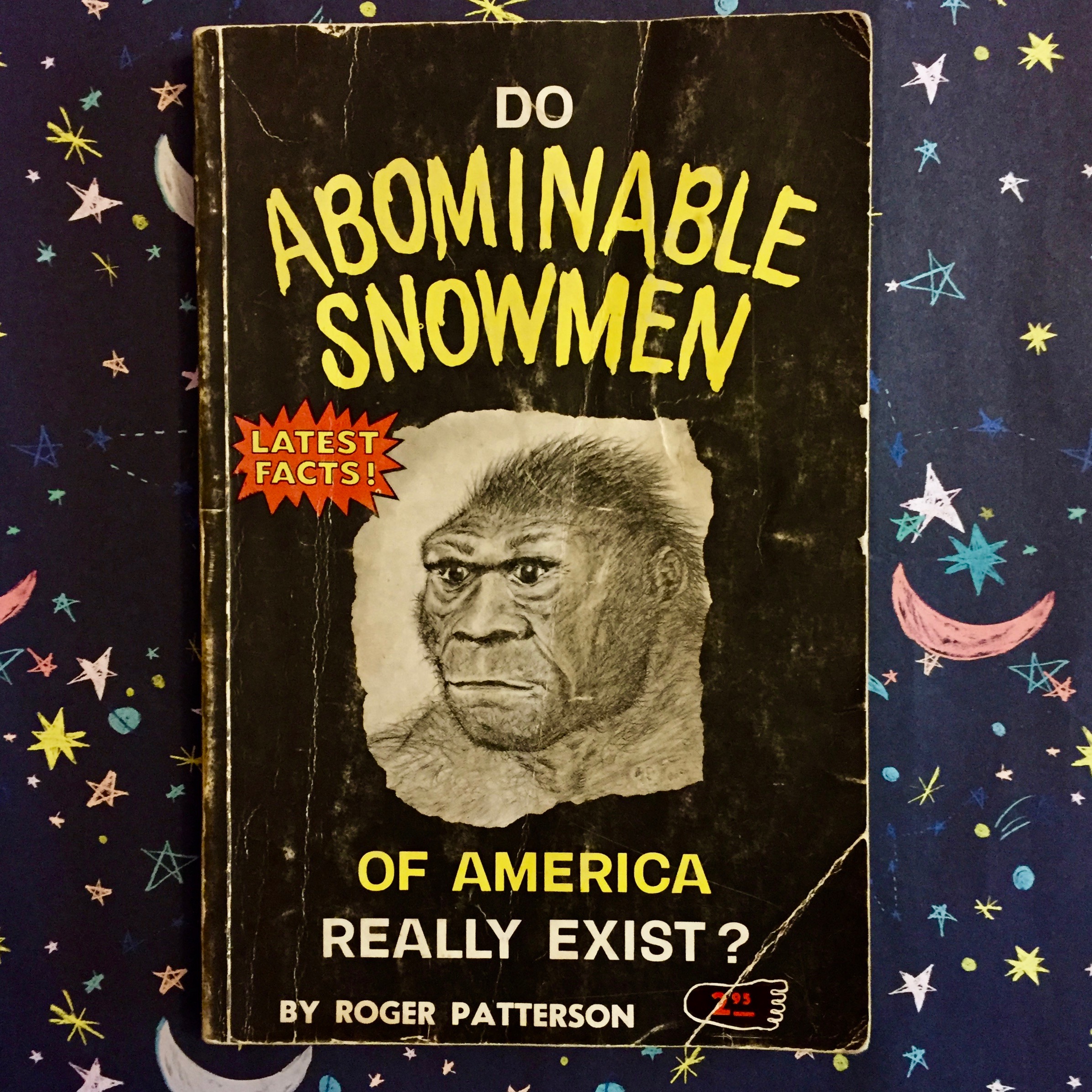 Do Abominable Snowmen of America Really Exist?
[Patterson, Roger] Yakima, WA: Franklin Press, Inc., 1966. 8vo. [viii] 172pp. b&w photos and illustrations throughout. First edition. Original pictorial wraps. Some creases and fading to cover. Slight stains on a few pages throughout. Some pages creased. Top corner of title page is clipped. Overall a good copy of a very scarce book.
Latest Facts!
One of the first books on Bigfoot. Written and self-published by Roger Patterson of the infamous 1967 Patterson-Gimlin film, which purported to be the first footage of Bigfoot, shot in Northern California. This book contains illustrations, photographs, excerpts from newspapers, as well as very rare hand drawn maps of sightings throughout the "Bigfoot country" of the Pacific Northwest. This book is a absolute and undeniable classic of the genre.